EPISODE - #2.1 - SEASON 2 PREMIERE - "REQUIEM", originally aired 7/24/2013.

The survivors attempt to make their new home hospitable, while another group is on the hunt for Jim Lecter.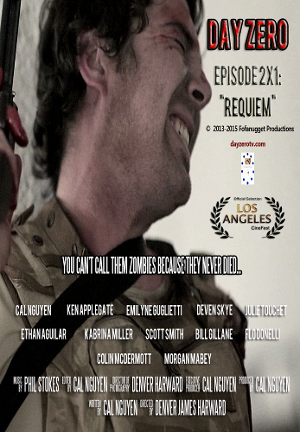 EPISODE - #2.3 - "REVELATIONS", originally aired 5/1/2014.

As the Hybrid experiment continues, a profound revelation about Ben's group creates an opportunity for the original survivors, while Diana and Namaah's attempt to unlock the mystery surrounding a newly discovered survivor pits them against unforeseen dangers.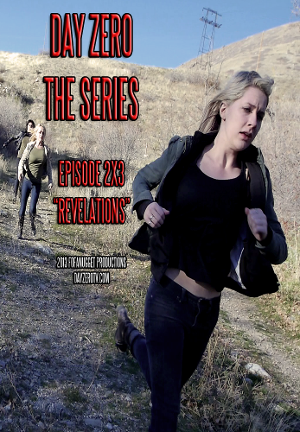 EPISODE - #2.4 - "SACRIFICIAL LAMB", originally aired 9/17/2014.

Tiras's past comes back to haunt him, placing the survivors in danger as one of them offers up the ultimate sacrifice.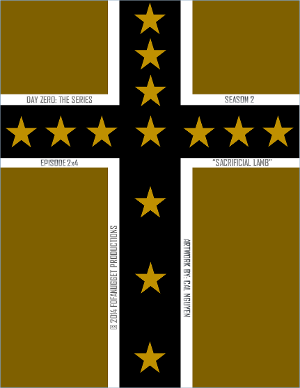 EPISODE - #2.5 - "RETURN TO SENDER", originally aired 11/11/2014.


A lone survivor shares a secret mystery revealed about the Hybrids, as Tiras is grilled for a major mistake that could cost the survivors their lives.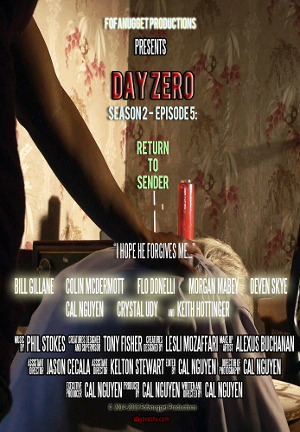 EPISODE - #2.6 - "RESURRECTION", originally aired 10/06/2015.


A new alliance forms between an emboldened South and other Utahns empathetic to the Pioneer cause, that could have implications for Ben's team.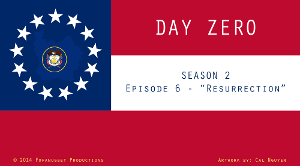 EPISODE - #2.7 - "CRUCIFIED", originally aired 10/13/2015.

As the Confederates assist the Deseret Pioneers in taking Utah back from the federal government, a clash of egos surfaces at the camp. Meanwhile, Rachael triggers an investigation into a mystery involving someone among their ranks.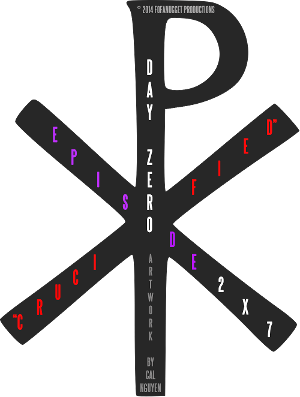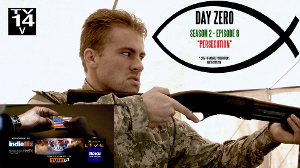 EPISODE - #2.9 - "ALPHA", originally aired 6/10/2016.
As backup arrives to support General Cain's men, a returning survivor tries to seek refuge. Elsewhere, Ben's team is met with even more opposition.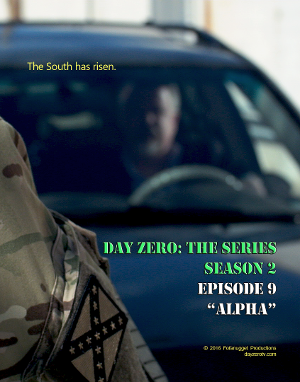 EPISODE - #2.10 - "OMEGA", originally aired 9/27/2016


The new CSA is confronted by something more sinister surrounding the survivors' base, while a pivotal discovery regarding Jim threatens to set the world back into the brink of oblivion.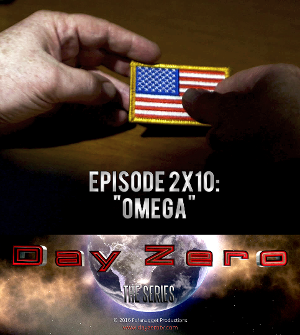 EPISODE - #1.1 - PILOT - "LETHAL", originally aired 9/16/2011.


Blake Edwards' hand is forced when the other survivors stop tolerating his drug habit. Frustrated by the inability to comprehend
the situation, Blake engages in taking on the radiation-infected hybrids alone.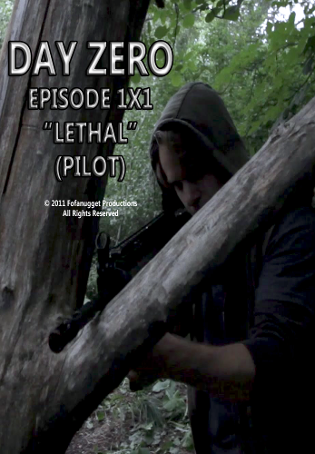 EPISODE - #1.2 - "REQUITAL", originally aired 4/25/2012.
Blake's newfound path from destruction becomes a tedious work in progress. Meanwhile, Rachael and Cameron commit a mistake that needlessly places all of the survivors' lives in jeopardy.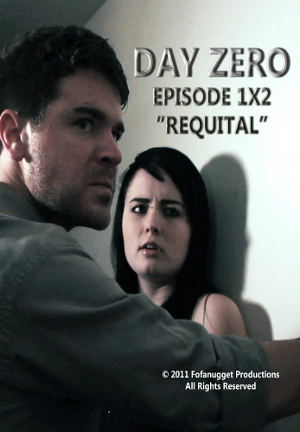 EPISODE - #1.3 - "SUSPICION", originally aired 5/23/2012.


Landon Parker must learn to deal with the others' patronizing ways surrounding his deafness. And the survivors
soon discover they aren't exactly alone.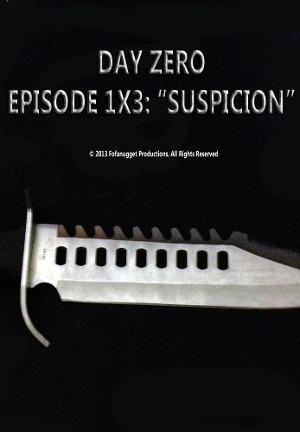 EPISODE - #1.4 - "BETRAYAL", originally aired 6/27/2012.

The survivors face a loyalty issue with the new visitors. Later, Russell Braddock's heroic plans backfire.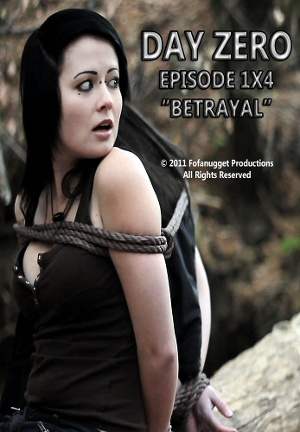 EPISODE - #1.5 - "MEMORIAM", originally aired 7/25/2012.
Russell reflects on how he met Kat Finch sometime after Day Zero.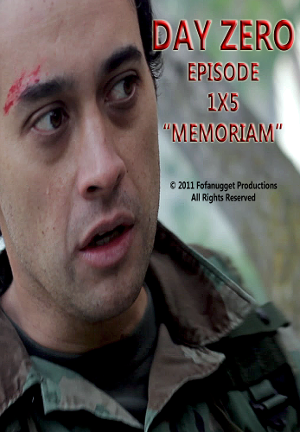 EPISODE - #1.6 - "DEMENTIA", originally aired 8/30/2012.
Jim Lecter's delusions take him to places he'd rather soon forget.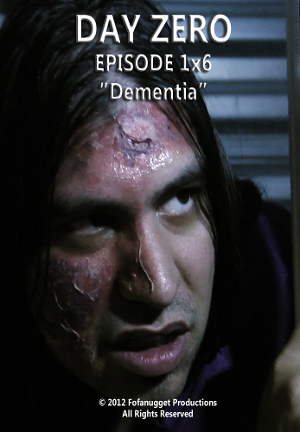 EPISODE - #1.7 - "PHOENIX", originally aired 9/26/2012.
An embarrassing moment arises as Russell's thoughts are misinterpreted, leading to rumors.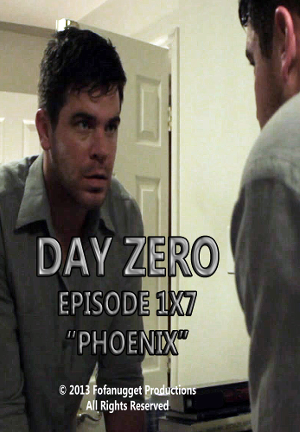 EPISODE - #1.8 - "METAMORPHOSIS", originally aired 10/24/2012.


A plan to leave the camp after a hybrid incident, is met with mixed emotions. Soon, a revelation is brought
to light regarding the hybrids as Rachael becomes a liability.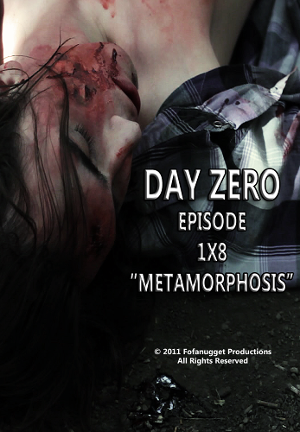 EPISODE - #1.9 - "DAWN", originally aired 11/28/2012.

Cameron's altered behavior creates fear among the group. Elsewhere, Blake and Rachael have an intimate discussion.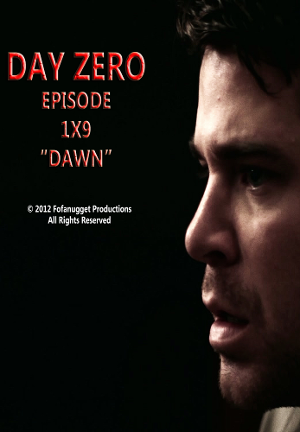 EPISODE - #1.10 - SEASON FINALE - "DUSK", originally aired 12/26/2012.


The season ends with an increased hybrid presence, threatening the survivors' hopes of keeping their home base. And efforts to find a cure to save one of their own, forces them to contemplate mercy killing.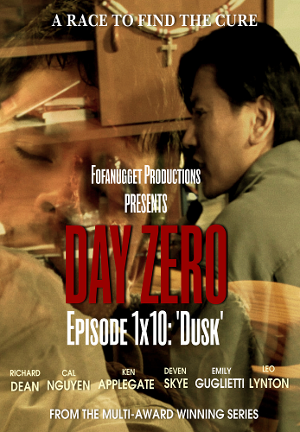 DAY ZERO: "BEHIND THE FRAME" DOCUMENTARY
EPISODE 2X1: "REQUIEM" FULL TRAILER
DELETED SCENES - WARNING: SPOILERS!
© 2017 Altare Productions